1. How many hours do you fly private per year? 
As a general rule, owning your own aircraft makes sense if you fly +300 hours a year. Under that figure, it may be more economic for you to look at charter options. That said, if you are prepared to make your aircraft available for third party charter, some of the costs of ownership can be defrayed. At the time of writing, the charter market is on fire which is great news for owners who charter their aircraft but the market, like all markets, is subject to fluctuation so you need to be able to take the rough with the smooth.
2. New or pre-owned? 
Delivery lead times on new aircraft are currently very long. The earliest delivery slots with most manufacturers are currently end of 2024 or early 2025. Pre-owned inventory is your best bet if you don't want to wait. If you're going for a pre-owned aircraft, you'll need to deal with the appointed broker.
3. How big?  How far?  How fast? 
All serious questions. Mission profile needs to be analysed carefully as it will determine which aircraft will best suit your needs. If your typical flight is 2 hours with 2 pax, you likely don't need an ultra-long range aircraft… but don't let that stop you!  Smaller jets have the advantage of being able to land in places where larger jets cannot and this might be a deciding factor for some buyers over and above cabin size. Conversely, perhaps you know that you prefer an aircraft with a cabin that allows you to stand up fully, in which case you will be looking for a light or mid-size jet over a very light jet.
4. Questions for the broker.
Does the broker have a sole and exclusive mandate from the seller to sell the aircraft? Is the seller the actual and current legal owner of the aircraft? If not, then the broker may be doing a "back-to-back" transaction where the "seller" is contracting to buy from the legal owner in order to sell the aircraft to you. This is common but should be disclosed at the start as it will have an impact on the purchase process. Are the airframe and engines enrolled on relevant maintenance programs?
5. Which manager / operator? 
The manager is a critical part of facilitating your use of the aircraft. When considering whether a certain manager is suitable, cost should not be the only guiding principal. Other important considerations would be their pool of pilots available to fly the aircraft, where they operate from, availability of hangar space and fleet size to name but a few. Different managers have different 'styles' too – would you prefer a more boutique operation with a real emphasis on client relationships or would you prefer a bigger operation that has slick, round-the-clock availability but lacks a more personal touch? Don't be afraid to speak to a few and see what feels right for you.
6. You may have heard of the Latin phrase "caveat emptor", which means "buyer beware".
Never is this truer than when buying a business jet. Once you take delivery of an aircraft, you are deemed to unconditionally and conclusively accept it. In a normal purchase, however, a buyer will be given the opportunity to inspect the aircraft before delivery. Use it! If you have good lawyers working for you, they will ensure that your purchase agreement gives you the right to have professional aviation engineers thoroughly inspect the aircraft and write up a report of all the issues they find that affect the aircraft's ability to operate correctly. It will be the seller's responsibility to remedy these points before delivery to the buyer.
7. Start getting your team of professionals together as early on as possible.
You will need to make many decisions about many different aspects of how the aircraft is owned and operated and it can certainly be an overwhelming process for somebody new to aircraft ownership. Not only that but often the different aspects are inter-linked. The professionals you will need in your team include aircraft managers and engineers, tax advisors, a corporate service provider and a lawyer that specialises in business aviation, which leads us to our final point…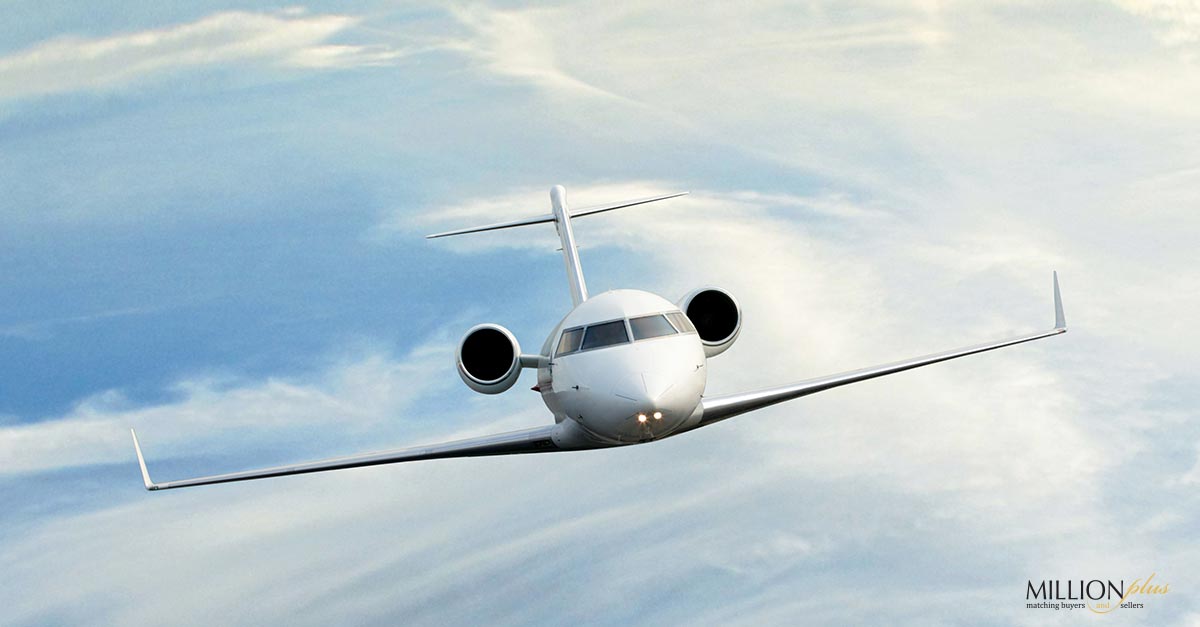 8. Lawyer up! 
Buying a corporate jet can occasionally be a daunting and stressful process but it can also be incredibly exciting and rewarding. If you are clear on what you're looking for and you get a good team around you, the process should steadily build towards delivery with all the pieces of the puzzle falling into place. At Jaffa & Co. we have a team of specialist aviation lawyers who can manage your purchase from start to finish; it is what we do every day. Aircraft are unique assets and no purchase is the same. We can guide you through ownership structures, registration and operation by utilising our extensive network of contacts to provide a turnkey service. Then, all that will be left for you to do is stand on the ramp admiring your fabulous new aircraft before you climb onboard, have a glass of champagne and enjoy the view.