125 S
The car that started it all! Sporting a 1.5 litre V12 and producing around 118bhp, Ferrari claims the first car from this iconic brand had a top speed of 130mph.
Two months after its first test drive, the 125 S took to the race track. Today it remains a true icon in motoring history.
Ferrari 250 GTO
Arguably one of the most gorgeous cars ever built, the Ferrari 250 GTO was manufactured between 1962 – 1964. In all 39 were produced and all buyers were personally approved by Enzo Ferrari. At $18,000 they were expensive at the time, but today the car remains the most expensive ever sold at auction – $38,115,000 in 2014.
Ferrari F40
The F40 was the last Ferrari to be developed under Enzo Ferrari's leadership. Released in 1987, the car is still one of the most sought after super cars with a top speed of 196mph and a stunning appearance, drawing inspiration from the 288GTO.
Ferrari have released this special page, dedicated to the Ferrari legacy – www.70.ferrari.com/en/.
Enzo Ferrari
Built in 2002, the Enzo Ferrari was the expression of the latest Formula 1 technology of the time. The car boasted advanced aerodynamics and contained some of the most advanced track technologies of its day. Equipped with a V12 engine, producing 660bhp, the Enzo accelerated from 0-60mph in 3.14 seconds and 100mph in just 6.6 seconds.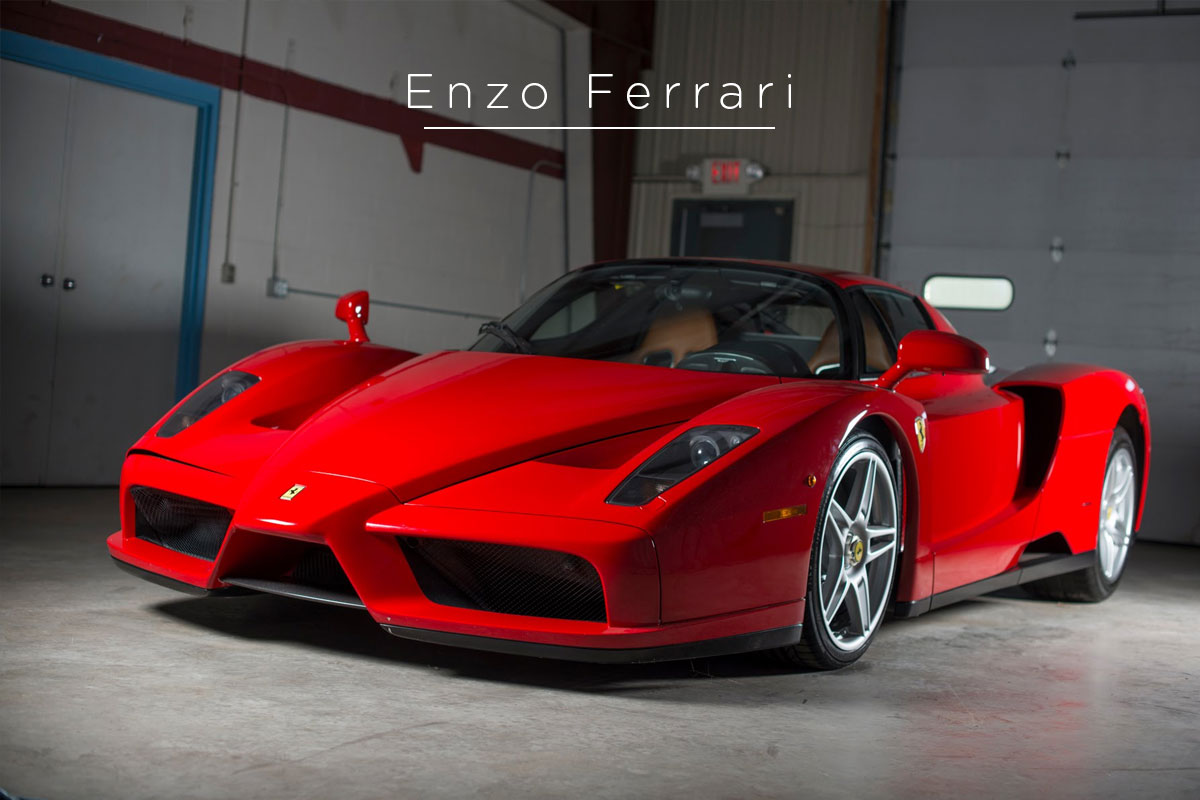 Ferrari LaFerrari
Ferrari's current jewel in the crown is undoubtedly the LaFerrari. In 2016, the LaFerrari Aperta was unveiled at the Paris Auto Show with a limited run of 209 still being delivered to hand-picked buyers.
The car is powered by a 6.3 litre V12, firing 789bhp through a seven-speed dual clutch gearbox. Ferrari has added to this a Kers system which adds 161bhp. This translates to 950bhp, 0-62 in 2.9 seconds and top out in excess of 218 miles an hour!
Thank you for reading. Please also check out our wanted cars section.