Luxury Redefined
Luxury has been redefined. Purveyors of glamour are no longer concerned with glitzy chandeliers and shiny objects. True luxury is purchasing investment items or experiences to make emotional connections with nature, friends or family.
The gravity of climate change is pulling on our environmental conscience. We can invest in luxury products that leave a minimal footprint behind us through the development of technology, easing our social conscience.
Sustainable Automation
The expectation is that automation will continue to turn the dial, and ultra-high-net-worth individuals will embrace a more sustainable way of travelling. This change is reflected across the marine, aviation and car industry. The aviation market is undergoing large engineering developments, and we eagerly await the launch of carbon-free private jets. However, these changes look unlikely to be rolled out anytime before 2025.
The yachting industry has accelerated their sustainable offerings, with a vast range of yachts now available in eco-friendly 'hybrid' models, using recyclable materials, filtration systems installed that lower nitrogen oxide levels (NOx). With the right combination of hybrid systems, yachts operate more efficiently and reduce fuel consumption by 30 percent. Furthermore, electric models are emerging. Greenline Yachts and Silent Yachts are now offering fully electric solar-powered silent yachts.
According to Denison Yachts and The Boats Group, boat sales have grown exponentially during the pandemic. The Boats Group has reported an increase of 177% leads YoY, listing views were up by 82% and traffic is up by 56%. A superyacht is considered one of the safest ways to enjoy a vacation due to the controlled environments and limited contact with the outside world. Yacht owners can safeguard in immaculately-clean environments while minimising the need to frequent public areas where risks naturally increase.
Cars are at the frontier of sustainable design, and undoubtedly, the auto industry's future hinges on electric cars. Companies like Tesla have already achieved significant progress in making sustainable cars such as the Model S.
Slow Travel
'Slow travel' is set to gain traction in 2021. It embraces visiting fewer destinations, taking longer holidays with time to fully immerse yourself in the culture, rather than trying to fit in seeing everything at a dizzying speed. If there is one lesson learned from 2020, moving at a glacial speed provides a space for mindfulness and time for self-reflection.
Invest In Iconic and Rare Items
Whether contemporary art, Chinese porcelain, rare clocks, ancient jewellery or historical maps, investing in rare items is not only a shrewd investment but also serves as a pleasurable pursuit. An investment in an iconic piece could be a prudent financial decision while economic uncertainty looms.
Whether you want to purchase a private island or a submersible yacht, MillionPlus can help you finance the purchases on your 'must-have' list for 2021. We have outlined the top five, including circularity products to buy in 2021.
1. Kokomo Ailand Floating Island
A private island is the pinnacle of exclusive real estate, ideal for buyers seeking complete privacy. This island is a hybrid between a private floating island and a luxury yacht, based on semi-submersible platforms. This remarkable concept was dreamed by design company Migaloo Private Submersible Yachts. The island can be personalised to your taste in size, shape and features. The penthouse is 80 metres above sea level with two private elevators and a jacuzzi with a glass bottom.
An exotic jungle deck brims with flora and fauna and features a pool, waterfall, palm trees and vertical gardens. On the spa deck, guests can work up a sweat at the gym, then soothe themselves by having a massage in one of the several beauty salons. If you like dining al fresco, you can enjoy dining on the garden deck where there is plenty of room for outdoor entertainment.
The beach deck features an entertainment pool with a pool bar and barbecue area, and an elevator down to the beach club. At night, you can dine in an underwater dining saloon situated by the shark-feeding elevator. You can sip your cocktail while marvelling at a theatre of illuminations, and a live laser show. There is also an impressive outdoor cinema, stage and dance floor.
In addition to all of this, a dedicated VIP and guest deck with private terraces and infinity pools for social areas provide the perfect setting for an intimate summer party. For those that want the flexibility of travelling by air, there is a helicopter deck. There is a vast amount of storage for tenders and state-of-the-art toys.
To enquire about how you can finance a yacht, contact us today to speak to a Yacht Finance Specialist.
2. F1 Retro Electric Supercar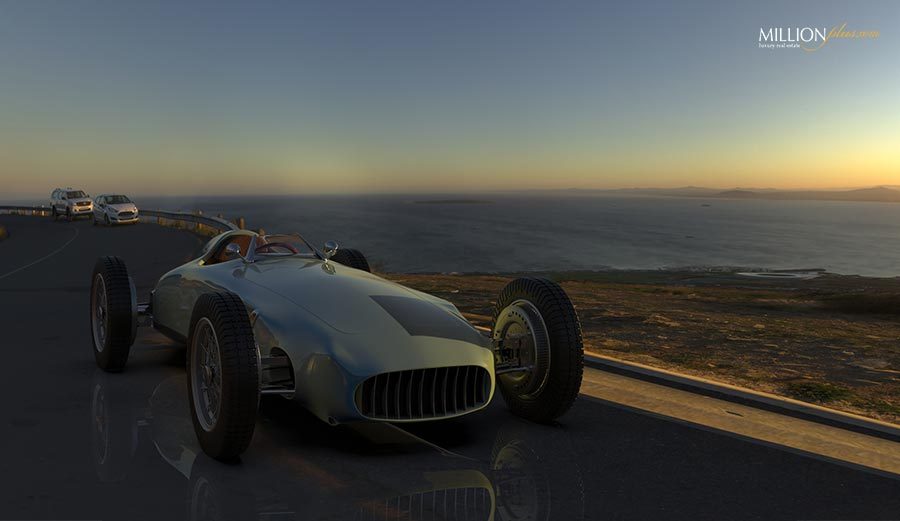 If you want to indulge your need for speed simultaneously, and your penchant for nostalgic whimsy, enter Miracle The One: the first-ever retro-electro supercar. Inspired by classic racers like Ascari, Stirling Moss and Fangio, Miracle The One combines speed with elegant, fifties-inspired design.
The curved structure is made of feather-light carbon fibre on a spacious aluminium frame with Kevlar weaving, providing a high structural integrity level with no excess weight. It may be light, but it is exceedingly powerful, a pair of electric motors, total output 220 kW/300 hp, and a peak torque of 500nm. As well as this, Miracle The One is an electric motor, making it an environmentally conscious choice.
3. The Royal Blue Diamond
For a statement investment piece, consider a dazzling Royal Blue Diamond. This signature cocktail ring is an octagon cut, formed of monumental natural coloured diamonds, that are hard to secure. The Royal Blue is a cacophony of colour serene cerulean blue skies and translucent rosewater, and sparkling whites, all set in a brilliant halo-band of platinum and 14K rose gold.
Only a handful of blue diamonds exist, and they represent just 0.3% of all coloured diamonds graded by the Gemological Institute of America (GIA). Historically, blue diamonds are gifted to royalty. Marie Antoinette was said to be particularly fond of blue diamonds. Twinkle in your peripheral vision, it certainly will.
Specifications:

96 vivid pink diamonds: 1.05 total carats
62 white diamonds: 0.97 carats
Platinum and 14K rose gold
4. Buy an Eco-friendly Staycation Home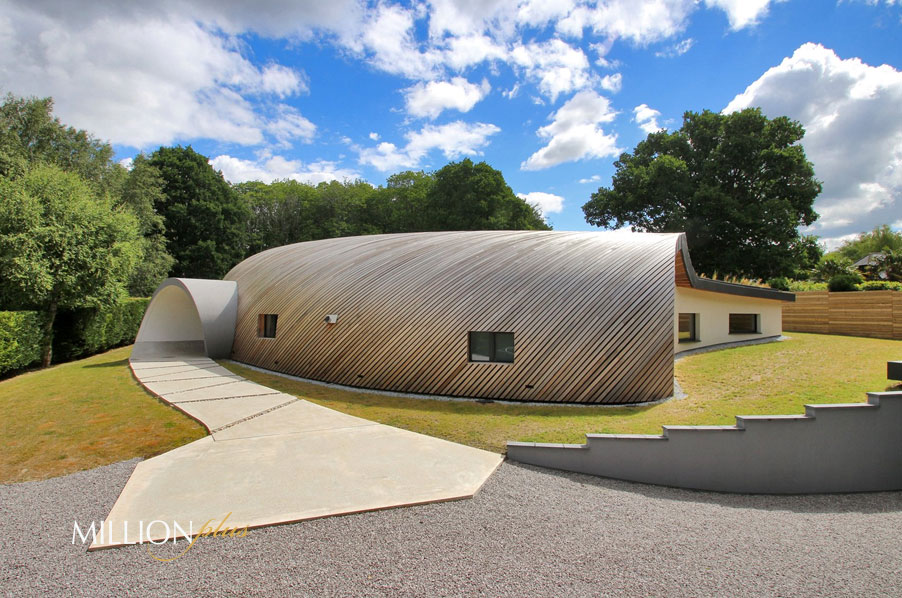 For Londoners looking to escape the city, this eco-friendly retreat is situated in the Sussex countryside, perfect for a staycation. Completed to a high specification, with a striking architectural design and luxury finish, The Spiral is a wonderful contemporary house, offering a layout that is both stylish and practical, with excellent eco credentials including geo-thermal and solar energy and a state of the art heat and energy recovery system, delivering minimal running costs. The open-plan living area includes a reception hall, dining, kitchen, and lounge. The entrance features two large cupboards and an accessible cloakroom.
The kitchen is fully equipped with modern appliances and has bespoke sliding doors open to the stunning terrace, creating a seamless flow between the interior and exterior living spaces. A curved hallway leads to an office space/fifth bedroom, utility room, and three en-suite bedrooms and the principal suite. The principal suite includes the main bedroom, a walk-in wardrobe with a dressing area, and an en-suite bathroom.
The house is set behind secure gates and its grounds extend in all to over half an acre, with the garden being mainly laid to lawn. The garage is cleverly inset into the grounds, with a grass-lined roof. The terrace is set with a sunken fire pit, hot tub and water feature, creating a stunning space for entertaining and enjoying the setting.
Square Footage: 3724 sq ft
Acreage: 0.59 Acres
5. A Migaloo Private Submersible Yacht
While personal subs have been long established for the solo deep-sea explorer, Migaloo have designed a provide the first alternative to super and mega yachts – with the added benefit of submerging the whole yacht. A Migaloo model allows you and eleven friends to live out your wildest James Bond fantasies. Picture yourself sipping a cocktail surrounded by shimmering shoals of fish. This submersible yacht is the epitome of both privacy and luxury.
Migaloo models come in a range of sizes, and all are highly customisable to your specific tastes. The M5 model is a spacious 443 feet and has everything you need to feel at home: a gym, spa, helipad, wine cellar, library and plenty of glass-fronted bars and dining rooms.
Partner and List an Item With MillionPlus
At MillionPlus, we don't believe in 'Out with the old, in with the new'. Instead, we live by 'Resell and Renew'. Buying and selling on the MillionPlus marketplace products' circularity life cycle can be extended beyond their primary purpose. If you have any luxury products that have served their purpose, get in touch to sell your products on our luxury marketplace.
Find specialist advice on finance and insurance for real estate, aviation, marine and more through MillionPlus Private Finance. Whether you're adding to your classic Ferrari collection or buying your next luxury yacht, we have you covered.