Congratulations on your decision to buy a yacht! With summer not far away, long, sunny days and warm, balmy nights floating in the Med, or wherever takes your fancy, will be all yours – you will not regret your decision!
One thing you may yet to decide on though is the type of yacht to go for. For such a niche market, there is a great deal of choice and variety! And, now that financiers are beginning to lend for classic yacht purchases, the choice got even harder.
But, we don't want you to worry about all of that as securing the finance on your behalf is what we're experts at. We have over 15 years of experience, organising loans for 100s of happy yacht clients.
Most recently, we have had the pleasure of organising finance for the purchase of older yachts through a number of relationships we've developed with specialist classic yacht financiers; for yachts over 15 years of age. Which is really exciting as classic yachts which have been well-maintained, regularly serviced and lovingly owned can make a beautiful sea vessel for a budding yacht owner. A 15 year old yacht these days is still considered a salty sea dog, not an old dog!
Computer-aided design and production techniques along with more sophisticated electronics mean that yachts built in the last two decades are generally wearing well, so if you have your eye on a 15 year old yacht, chances are there'll still be plenty of sailing life and fun times in her yet.
Other benefits to becoming the proud owner of a classic yacht include:
 A classic yacht is unlikely to depreciate as much in value, or as quickly, as a new, or nearly new yacht, will.
 You should be able to do a 'boat-load' of research on the model you have your eye on as it's been around for some time. You'll be able to pick up on any potential widespread issues and then avoid that model and move onto another. Note, you may be refused a loan if the vessel you want to buy has an issue with it.
Lots of choice! Which can make life difficult when you have to make a decision but the nice thing is that with a classic yacht, you will be able to visit marinas and boatyards to try before you buy. With a new yacht, you need to visit the dealer's showroom, which could entail a lot of time-consuming global travel, plus you won't necessarily be able to test cruise the actual yacht that you want.
With a classic yacht, once you have secured your finance, your purchase will happen quickly and you could be out on the open water in no time, unlike a new yacht which you may have to wait months for whilst it's built – that's assuming you don't have to sit on a long waiting list first.
It's a classic! Like a fine wine, an antique jewel or an Aston Martin, there's something rather wonderful about owning a timeless classic and seeing it live on and bring enjoyment.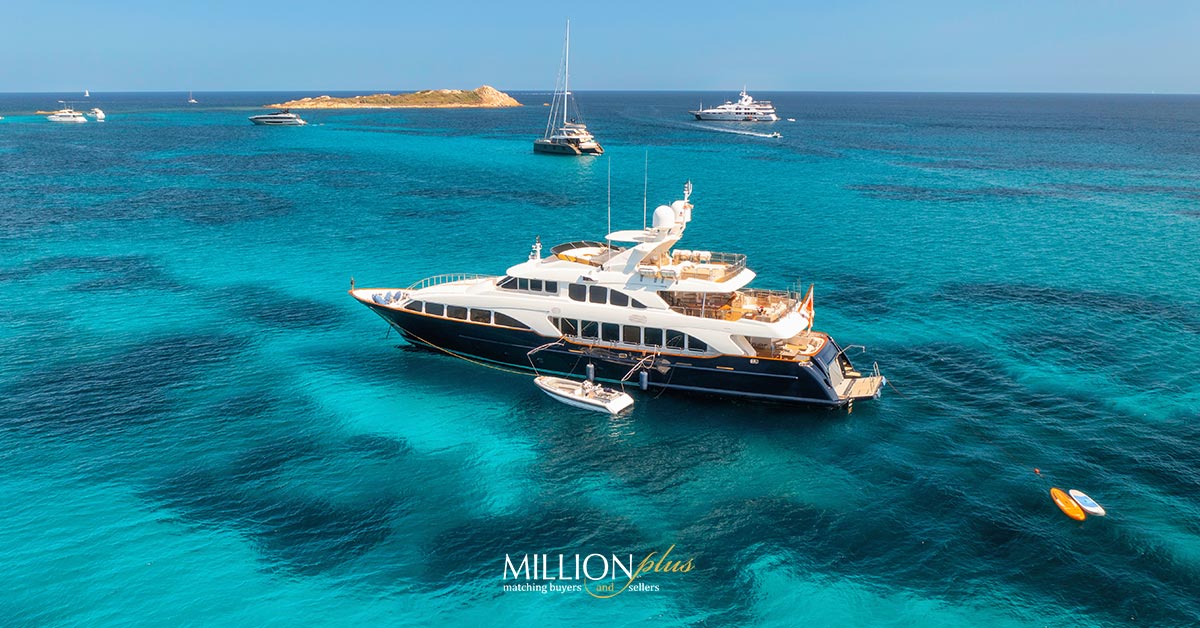 Sold on buying a classic yacht?
Check out this handy checklist, courtesy of Yachts and Yachting:
• Look in lots of places
• Do your research
• Speak to the class association for any typical faults associated with that model
• Look for added value and extra equipment
• Consider the cost of new sails and spare parts
• Check ownership
• Look at the boat's racing record
Ask lots of questions
• Check everything – take an experienced yachtsman or woman with you to the inspection
• On larger purchases always have a survey
• Seek advice from professionals where appropriate
• Take your time
• Don't forget – if it doesn't feel right, you can always walk away and try another time
If you're looking for finance to fund the purchase of your classic yacht, then come and speak to us at MillionPlus. Even if you have amassed enough wealth to buy your yacht outright, there are a number of other financially sound reasons to secure finance including both practical and legal arguments ranging from running-cost benefits to tax advantages.
To qualify for classic yacht finance, yachts must be built from one of these approved yacht manufacturers: